Kds Trading Cards & Collectibles
|
home




Women of Voyager All sketches are included.

Martineck Rewards Color Queen Ship. Very very rare. Will split this card from the set. $450.00

Moore Torres Sketch Rreward card

Master set listed below. $3,000.00 Includes the Martineck Color sketch above.

ALL UNRELEASHED SKETCH below ARE INCLUDED. The one above.

Unreleashed Dark INK S.S. Raven Sketch Alixia Unreleashed Marrtineck Sketch

MOORE 7 of 9 CZOP COLOR KEZ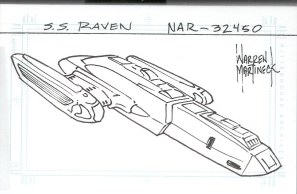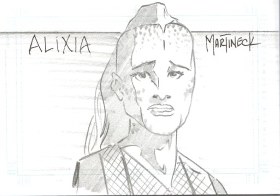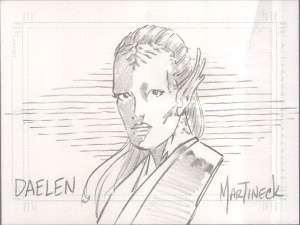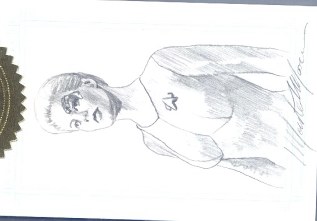 Actual sketch cards Master Set.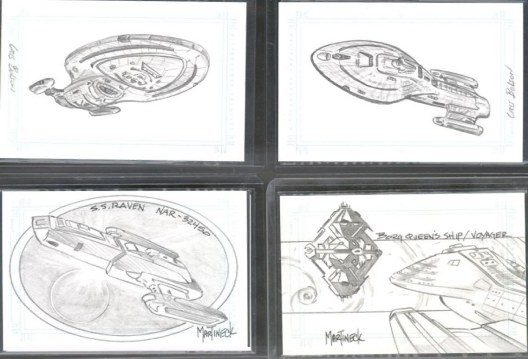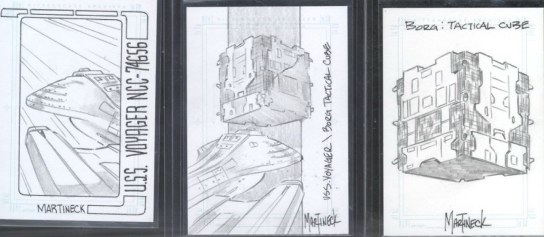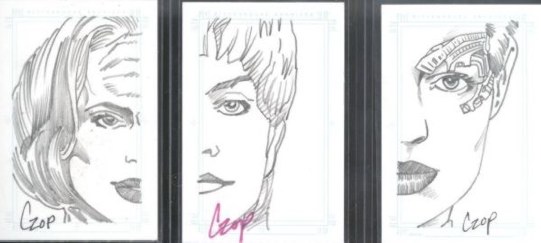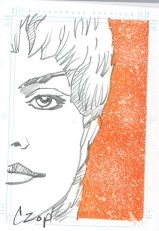 <----- Another rare Rewards Card.

$275. Czop reward orange border card

Women of Voyager Master Set. $3,500.00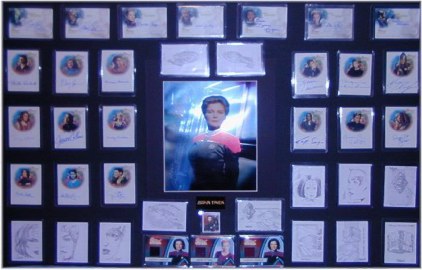 The works all 15 Sketchafex cards Plus 9 Morflex,
6 Spacefex, 9 Reflectifex sets & all 23 Autographs, Binder.
both Promo cards and sell sheet. 70 Printer's Proof Cards.
Costume Cards Janeway Red & Black & 7 of 9. 2 ArtiFex Art
cards. 70 Base Cards. Raven, Voyager, Tatical cube,
Queenship, Voy Vs. Queenship, Voy Vs Cube done by
Martineck. 125 of each. Torres 275 made, 7 of 9 125 made,
Kes 300 made Czop. Ribeiro Torres 200, 7 of 9 200. Bolson Voy 200 below 400 above. The Women of Star Trek 5 card Extension Set 999 made & the uk 999 made 5 card set. Star Trek Voyager Tsunkatse Archive 999 made Collection Set's. The scans are of actual cards & not all the set is shown. This is a very rare set & There may be a few as 40 Master sets in the world.



Morfex 1.00 A piece

Reflectifex Card R7 R8 $3.50 a piece

Base cards .10 Each E-mail with needed numbers.
AC2 Borg Queen 5 X 7 #588 of 999 $15.99