Kds Trading Cards & Collectibles
|
home




Contact Us

E-bay Id ( kdscards) Yahoo Id ( kdscards2001)
We look forward to working with you! Contact us via email at kdscards2001@yahoo.com
Please give a call if you have any questions. Please, indicate what type of shipping that you desire.
We are not responsible for any damage caused by the postal service. Therefore, the purchaser may
buy insurance, at their expense. I package very well & never had any problems.
All sales are final. Except is the product is not as described.
I will make it right. Please call if any type of problem exists.
We accept money orders, paypal, and personal checks. Checks must clear before the items will be shipped.
Can acept Paypal
looking to buy a suzuki rv 90 motorcycle
or 125 Email us if you have one to sell or trade.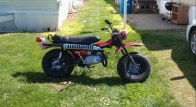 Brian Halis 989-539-8888
P.O. Box 857
Harrison,Mi. 48625
E-mail address below.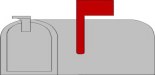 You may have to copy & paste our email address to
your email account & programing. Depending on your
computer's setting & email configuration.
kdscards2001@yahoo.com